Püente
At "Püente" you will embark on a culinary journey through Peru – enjoy South American fine dining with Spanish, Japanese and Chinese influences.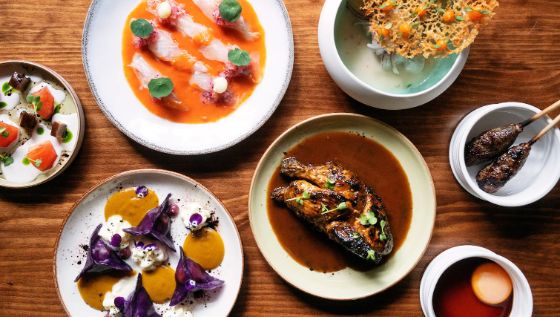 Building bridges
Paulo Timoteo and Lorena Olmo wanted to build a bridge – puente in Spanish – with their restaurant in Zurich. And they succeeded. Their cuisine is Peruvian, but draws inspiration from different cultures and influences. The couple, who earned their spurs at Madrid's "DiverXO", are bringing a breath of fresh air to the District 5 restaurant scene with their concept. And the two Michelin-starred chefs' dishes are convincing in every respect.
Culinary diversity
It is best to order different dishes at the "Püente" and share them at the table – this is the best way to appreciate the variety. Of course, there is the South American classic ceviche in different variations. Accompanied perhaps by potato gratin with huancaina sauce and a Chinese bun with smoked pork belly? Or hamachi fish and Nikkei-style grilled pulpo with cassava puree? The "Püente" is definitely the right place for new culinary experiences.