Pay with Points
Even more flexibility with Membership Rewards. Pay for selected purchases or restaurant visits with the Membership Rewards points you have collected in the Swisscard app.
Pay for purchases with Membership Rewards points
Thanks to Pay with Points1, you can redeem your Membership Rewards points even more flexibly. You can settle selected purchases or restaurant visits that you paid for with your American Express Card directly in the Swisscard app with your points. This also applies to selected online shops and the payment services provider PayPal.
An additional plus: You collect additional Membership Rewards points with every purchase2. As long as you are the holder of a valid American Express Card that participates in the Membership Rewards program, the points you collect do not expire.
Pay with Points is this simple in the Swisscard app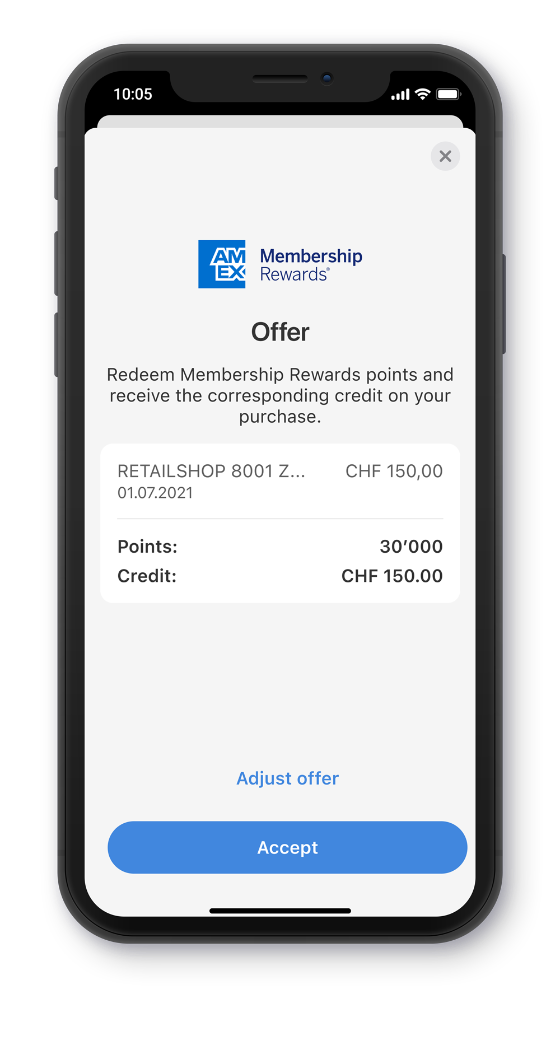 Step 1
Pay for your purchases in store or online as usual with your American Express Card. If a purchase qualifies for Pay with Points, you'll automatically receive a push notification with a corresponding offer.
Step 2
You can decide how many Membership Rewards points you want to redeem yourself. Simply tap "Adjust offer" and select the number of points you want using the slider.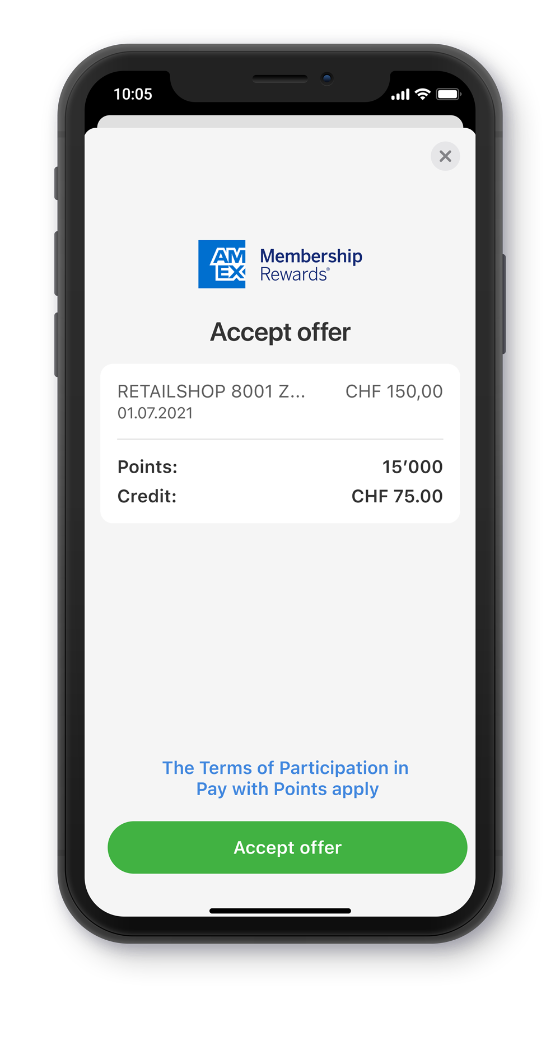 Step 3
By clicking "Accept offer" you confirm payment of your purchase with your Membership Rewards points.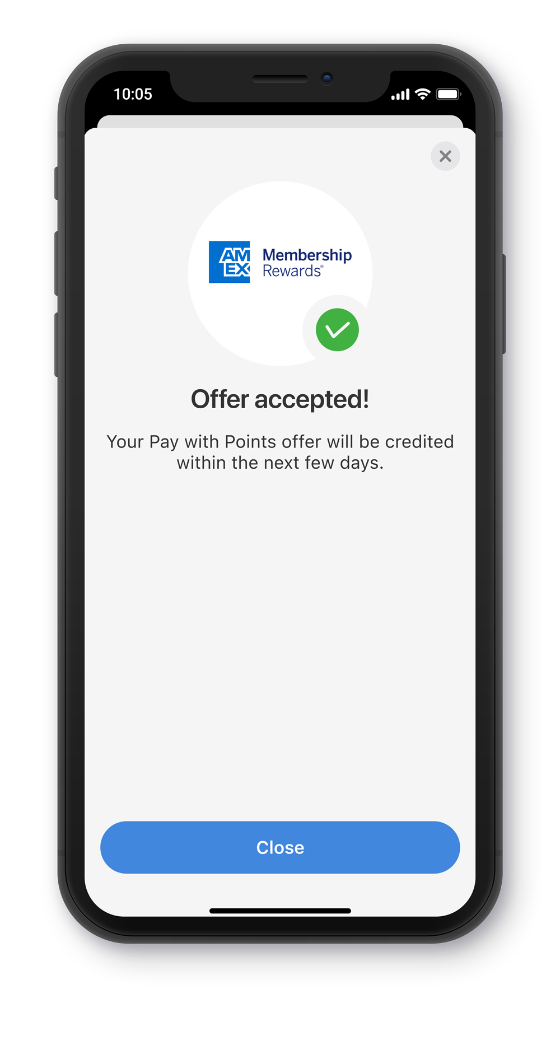 Step 4
The redeemed points will be deducted from your Membership Rewards account. The equivalent value of the points will be credited to your card account within a few days and will be displayed in the Swisscard app and on your next statement.
1 The eligibility requirements for Pay with Points apply. The Pay with Points program is only available for the Platinum Card in CHF. Additional cardholders do not benefit from Pay with Points.

2 Except for fees, interest, back-charges, cash withdrawals, payments for bank transfers and currency exchanges (also into monetary surrogates such as cryptocurrencies, Traveler Cheques, topping up cashless payment methods etc.) as well as payments to securities brokers, payments for services associated with the card (e.g. optional insurance) and any gaming or similar gambling transactions.