Swiss cuisine with a view of the Rhine
The terrace of the Basel bistro "Ufer 7" impresses with its unobstructed view of the Rhine and the pleasure of eating and drinking. The chefs promise "Fine and simple cuisine. Swiss, regional, urban and creative."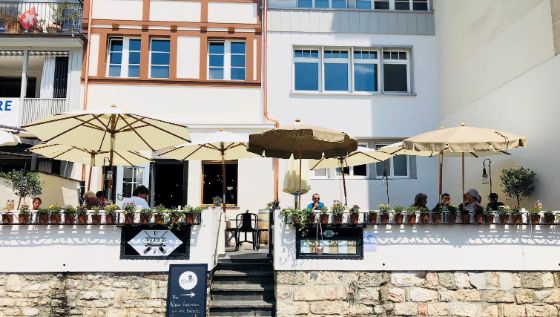 And this promise is kept: with the large salad selection, veal burger or crispy fish strips, to name just a few highlights. In the evening, it's best if you and your friends order a platter to share, which you can put together yourself from a range of different components at "Ufer 7".
Regardless of whether you're a local resident or a tourist in beautiful Basel: A trip to "Ufer 7" should definitely be on your to-do list. It's also ideal for a light snack or aperitif.