Brasserie Uno
Andreas Alm and his young chefs Luis Romo and Mark Ruiz Kissling are causing a sensation in the village. The menu is rewritten every day at the "Uno" – in fact on the slate board. Incidentally, the restaurant was named after Andreas' grandfather.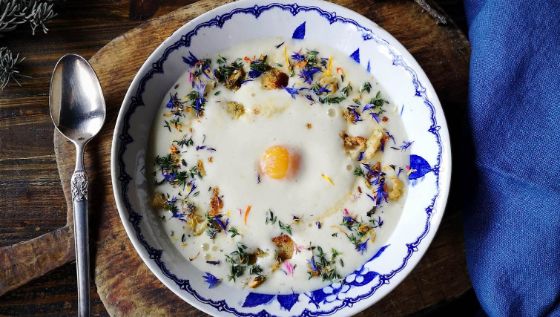 New each day, fresh each day, sustainable each day
Only high quality (organic) products from their own garden, the nearby forests and the surrounding region make their way into the kitchen and into the realm of the talented chef, Luis Romo. Romo creates imaginative international dishes full of fresh flavors for the menu, which is newly created each day. For example: fassone beef tataki, risotto and rib eye, vegan dumplings. Sustainability is also considered particularly important at the "Uno". The restaurant operates according to the "minimal food waste" principle. And if waste food does arise, it is recycled and helps to supply the town with electricity.
Why Uno?
When asked about the name, Alm explains: "After giving it a lot of thought, the perfect name came to me on a road trip through Sweden and Norway: Uno. Naming the restaurant after my grandfather just felt right." His grandfather worked at a small brewery in Sweden in the 1950s – a metal sign from the same brewery now hangs proudly on a wall in the restaurant, bearing witness to his grandfather's time as technician in the far north. This is joined by Uno's old typewriter (he used it for all of his bookkeeping back in the day). Andreas made the hanging wine rack from wooden skis that he found in Uno's barn. The clock on the rear wall was brought back by his grandfather from a trip to America in the 1960s, and is "a genuine wooden treasure". Uno sadly passed away in 2006. "But his memory is always with me, and now it is in the restaurant as well."