Terre & Eau
Style, elegance and comfort for men and women – "Terre & Eau" has stood for this for fourteen years. Let the fashion boutiques in Western Switzerland inspire you to create your new personal look.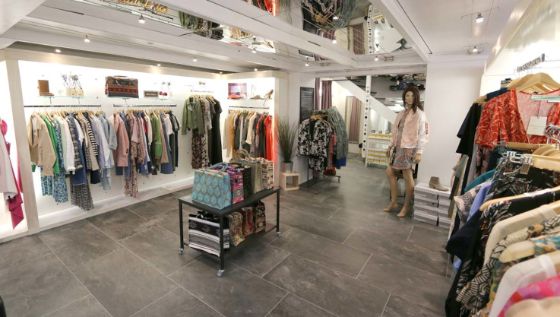 From earth and water
On Lake Neuchâtel, you can experience the elements of earth and water up close surrounded by hills and mountains. "Terre & Eau", a boutique that combines land with water, chic with sport and originality with classics, was born in this inspiring setting. Men and women have been able to find clothes and shoes for unique everyday looks in the store in Neuchâtel since 2006. Seven years ago, another store was added in the old town of Vevey. The brands at "Terre & Eau" include La Fée Maraboutée, Diesel, Voodoo, Second Female, Majestic, One Step, G-Star, Drykorn, Pataugas, IKKS Men, TBS, Beaumont and many other labels.
Trends and independence
"Terre & Eau" has shaped its own style over the years and has always remained true to it: On the one hand, the boutique stores follow selected fashion trends, on the other hand they focus on going their own way. "We are constantly looking for new products that will be trendy next season but sticking to our style, ideas and quality standards," says Jenna Huguenin, the managing director. This is a tightrope walk at times. Visit the store in Neuchâtel or Vevey and get advice from dedicated and experienced staff. Or order the carefully selected products in the online store.