Shop Small - Love where you live
Support your neighborhood shops – shop local. It has never been as important to support small neighborhood businesses as it is now.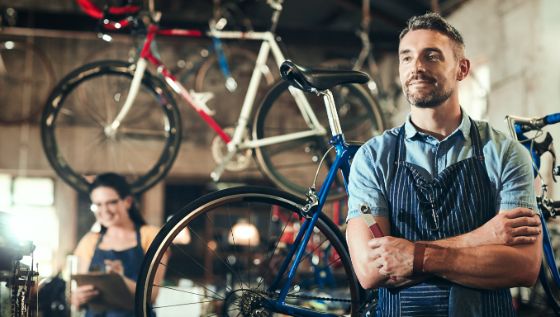 With Shop Small, you can immerse yourself in the different neighborhoods that give our cities their character – shop local and support the colorful diversity in your part of town.

Love where you live – and show it too!
Do your weekly shopping in the shop around the corner, decorate your home with flowers from the neighborhood nursery or buy your meat from the old-established butcher's shop at the end of the street. Your shopping makes a big difference, promotes the diversity of your neighborhood and protects your home's unique character!

#ShopSmallCH #supportyourlocalbusiness #paymentexperience
«Vote for your Shop Small»: Nominate your favorite shop
The exceptional fashion boutique in your neighborhood, the specialty store for Italian delicatessen or the hairdressing salon you trust – you will find really special gems in the Shop Small world. This is your opportunity to give back to your favorite shop – and win yourself.
Recommend and you might win
American Express SelectsSM is offering village and neighborhood stores, small boutiques and long-established businesses a unique platform with "Vote for your Shop Small". Recommend your favorite shop now and with a bit of luck you could win one of 10 vouchers worth CHF 100.- each, which you can redeem at your favorite shop. You can submit your nomination until October 31, 2022, 23.59 o'clock.
Vote for your favorite shop
In November 2022, we will present five of the nominated shops on the American Express Selects" website. American Express Cardholders can then vote for their favorite. The most popular shop will receive a professional photo shoot and exclusive coverage from American Express Selects – a great opportunity to become the favorite shop of even more American Express Cardholders. (To the conditions of participation)
Teilnahmebedingungen Wettbewerb "Vote for your shop small"