L'Ecritoire Design
A place full of passion for the written word and everything it needs.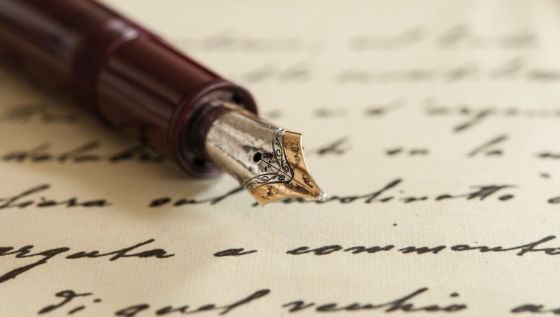 Traditional stationery
Anyone looking for quality stationery in Lausanne has been able to reliably find it at "L'Ecritoire design" since 1976. The "writing room" is a real institution and is well known far beyond the neighborhood borders as the stationery store in town. Lovers of handwritten correspondence have found a wide and carefully cultivated range of writing instruments, notebooks, high-quality paper, cards, desk accessories, leather goods, gifts and much more at the foot of the venerable Notre-Dame Cathedral for over 40 years. The shop windows of "L'Ecritoire design" are regularly designed by the Cuban painter and sculptor Vladimir Carvajal and inspire residents and tourists alike.
Miniature family business
With the go-getting managing director Daniel Hernandez, "L'Ecritoire design" has a boss who has always been fascinated by the gesture of writing. What many customers do not know: Hernandez is actually a trained actor and puppeteer and took over the management of the stationery store as a kind of change in career into the paper industry. His brother-in-law also works in the store, but concentrates on administration and finances in the background. And the next generation is also involved: Daniel's nephew Julien and niece Isabel help out in sales when needed, sorting items and advising the indecisive with a wonderful blend of youthful enthusiasm and hand-me-down expertise.