Uhrsachen Bern
The foundation stone for the traditional company "Uhrsachen" was laid over 100 years ago by the great-grandfather of today's business owner Dominik Maegli with the opening of the "Bijouterie Maegli" in Olten.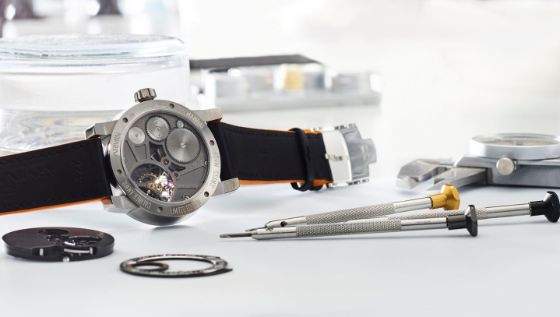 Keeping things ticking
In the meantime, the family business is already being run by the fourth generation and has ventured a new opening in Bern. It's worth visiting the "Uhrsachen" branch at 19 Kramgasse: It is the perfect complement to the existing watch and jewelry shops in Olten and Solothurn.
Plenty of time for your favorites
You will not only be enthusiastically advised on selecting your dream watch, but the "Uhrsachen" team is also there for you with its wide range of services after your purchase. Four highly qualified watchmakers take care of your favorite pieces in the continuously expanding and certified watch workshop. Your antique clock is also in good hands here for restoration.
Icons of modern-day history
All lovers of vintage watches will discover an extensive assortment of well-kept watches at "Uhrsachen", which they will no longer find in any collection book. The traditional company is always on the lookout for icons that have written modern-day history and rarities that get collectors' pulses racing. These watch specialists will also buy your interesting pieces from you or trade them in for your new dream watch.