Seven Senses Beach Club & Restaurant, Ascona
Comfortable sun loungers, cool drinks, Mediterranean cuisine and the best wines await you on the beach at Lake Maggiore.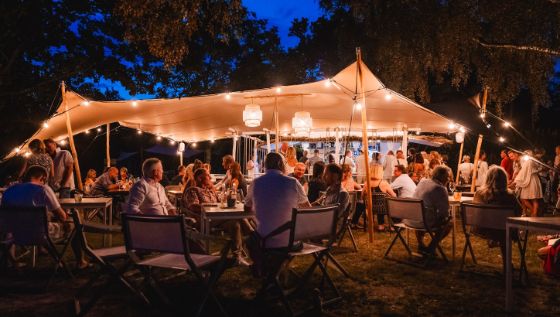 Dolce far niente
Strolling barefoot across the meadow, along the sandy beach, dipping your toes in the cool water: The Lido di Ascona park invites you to while away a few hours – and this is best done at the "Seven Senses Beach Club & Restaurant". After a swim in the crystal clear water, a comfortable, soft as a cloud, lounger awaits you. Enjoy a cocktail, a fruit juice or an ice-cold beer with a view of the water and the wooded mountains in the background. The perfect place for a little dolce far niente.
Indulgence for all the senses
The "Seven Senses" restaurant serves light lunch menus and snacks for in between – either in the cozy restaurant or at your beach lounger. Ceviche, caprino, crisp salads, artichokes, linguine or of course the fish of the day – chef Susana Caneja and her team will spoil you with exquisite delicacies. In the evening, the delicious menus with matching wines and live music provide that perfect vacation feeling.