Domaine du Burignon, Saint-Saphorin
This bed & breakfast in the Lavaux wine region is a place of rest and relaxation. Enjoy long walks in the vineyards, the lake view and the Vins de Lausanne.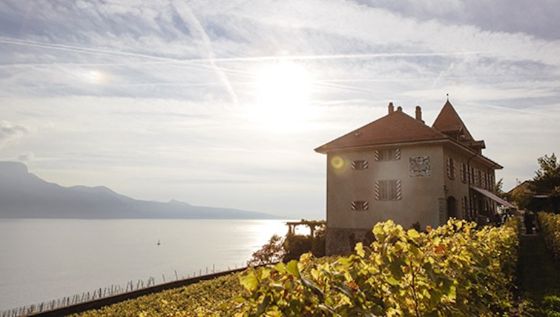 Are you longing for some time out? The "Domaine du Burignon" suites and apartments immerse you in a slower paced world. Discover the "vignobles" between Vevey and Lausanne, the Mont Pèlerin and the small, quaint villages on hikes. End a beautiful day in the estate's garden and enjoy the unique view of the lake and the Alps.
Of course, wine lovers especially get their money's worth. The "Sélection L" white and red wines come from grapes that ripened just a stone's throw away in the "Domaine du Burignon" vineyards. Taste the delicious drops of wine and bring a few bottles home as a souvenir – as soon as you pull the cork, you'll be back on vacation on Lake Geneva.