Caviar House & Prunier
Caviar and Balik salmon are a very special treat for connoisseurs – but certainly not the only one that "Caviar House & Prunier" has to offer.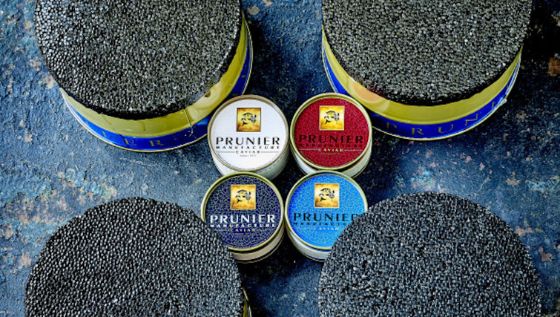 "Taste and celebrate" is the motto at "Caviar House & Prunier". The caviar, produced with passion and with the highest quality standards in the region of Bordeaux, is a real gourmet experience. Or do you prefer Balik smoked salmon, which the aristocracy already appreciated centuries ago? A glass of champagne is of course a must to complete the indulgent pleasure. Or would you prefer a Bourgogne Chardonnay Chanzy? If you want to give someone a special treat, order one of the fine gift baskets that contain the best of the best.
In the "Caviar House & Prunier" online shop, you can find salmon, caviar and wines, as well as many other high-quality products: tagliolini and risotto with truffles, fine olive oils, aceto balsamico, candied chestnuts, fig jam and many other delicacies. The sturgeon rillettes and lobster soup with cognac are also highlights. Revel in the refined delicacies.