Bäckerei Fuchs
Sweet and crispy specialties from Zermatt – 100% handmade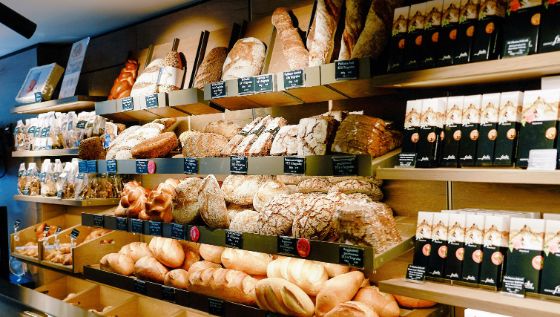 By hand and with love – this is how the delicious creations are made at "Bäckerei Fuchs". You can taste that when you bite into the little works of art.
Fresh, crusty bread straight from the oven – "Bäckerei Fuchs" has been supplying all of Zermatt with this delight for over 50 years. There's rustic farmhouse bread, rye bread, a butter plait for Sunday mornings or the delicious Zermatt brewers' spent grain bread. Little treats for the palate in between are also provided: fresh croissants, sandwiches, sweet and savory tarts, cheese tartlets, pretzels and generally any pastries the heart desires. There's just one problem at the counter: Where to start?
The decision is not made easier when you turn to the confectionery. Philipp and Sandra Fuchs, who are the second generation of the family to run the bakery, offer delicious creations: broken chocolate and chocolate bars, chocolaty sweet spread and the specialty that literally belongs to Zermatt like the Matterhorn – the little "Matterhörnli" praline chocolates are available with either Maracaibo or nougat. And if you want to celebrate a special occasion or surprise your loved ones, order your personal dream cake.