Hallers brasserie
Katrin Sophie Jordi and Eveline Lüthi have opened their restaurant without much fanfare - and deserve loud applause!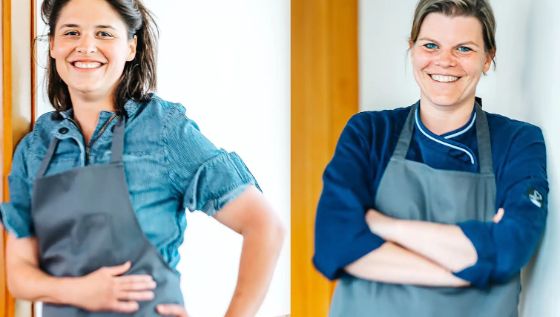 A place for everyone
"Hallers brasserie" has a mission: to keep the neighborhood alive. Consequently, the three restaurateurs Evelin Lüthi, Rea Lehner and Katrin Sophie Jordi also see their pub as a place for guests from all walks of life, cultures, ages and gender identities. Culinary delights, culture and the idea of community come together here in an enjoyable way.
More than just a brasserie
Since 2020, residents and curious guests have found a feel-good place on Hallerstrasse not far from Falkenplatz that invites them to while away the hours: Brown wooden tables, black bistro chairs and large window fronts that let in plenty of fresh air in the summer create the perfect brasserie chic. Since the first lockdown, "Hallers" has also served many residents in the Länggass neighborhood as a substitute for working from home. Numerous sockets and reliable Wi-Fi provide the perfect conditions for this.
Focus on the region
With the "From garden to plate" project, the "Hallers" team teaches children and young people about a natural approach to food in a fun way. Together they turn fresh regional corn into crunchy popcorn, exploring the journey of food from field to plate. In addition, Lüthi, Lehner and Jordi offer disadvantaged young people the opportunity to gain an insight into the catering industry and their first work experience with an internship at "Hallers". So the new talent is being taken care of.