OMA MAO, Zurich
Dim sum from Switzerland – and yet authentic. You will find a larger variety of fresher Southeast Asian bites in Zurich's District 4 than anywhere else.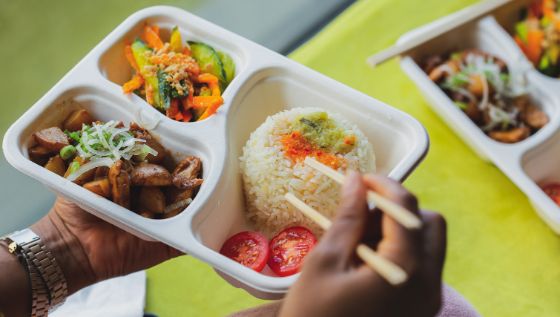 Close to the heart
Freshly prepared every day, a different selection every day: The dim sum from "OMA MAO" are a special culinary treat you can't afford to miss. Instead of importing finger food halfway around the world, the family-owned business specializes in making Cantonese food using local Swiss products. Enjoy steamed Yummy Veggie Dumplings, Crispy Radish Cake, Chili Garlic Sauce and many more vegetarian or vegan delights. Each bite, as the name dim sum promises, is close to the heart.
Hot or frozen
"OMA MAO" offers you a selection of the best street food for a hearty lunch in District 4: planted chicken, fragrant rice, crunchy homemade pickles, and a sweet bun for dessert. You can also have the specialties conveniently delivered to your home by Just Eat, either steaming hot and ready to eat or frozen – ideal for surprising guests with a delicacy.