Black walnuts from Lobsigen
"Genuss kommt von Nuss" (pleasure comes from nuts) – which is something that the Affolter family from the Lobsigen farm is demonstrating with their unique black walnuts.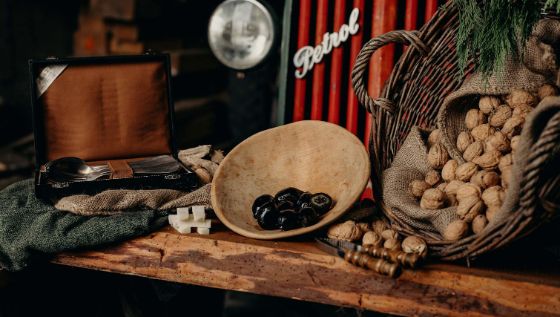 The three nut makers
Before St. John's Day on June 24, the Affolter family harvests the fruits from their walnut trees. The green nuts smell tart and leave black marks on the skin. Until they have been prepared by the experienced hands of the three nut makers, they are inedible, toxic even. Father Ueli and son Christian Affolter, the farmers at the Lobsigen farm, prepare the fruits with considerable experience and dedication. Outstanding culinary expertise has brought son-in-law and brother-in-law Michael Engelhardt to the trio: The gourmet chef has been decorated by GaultMillau.
Delicacies for those with taste
After they have been prepared, the black walnuts are stored for at least six months, but ideally two to three years like a Parmigiano Reggiano, with which, incidentally, the black walnuts go perfectly. When grated into fine shavings like truffles, the delicacy enhances (almost) every dish: Whether it is moitié-moitié fondue, game ragouts, crunchy salad, raw ham, cream cheese or hearty pasta – not to mention vanilla ice cream – the black walnuts provide a very special touch.