Atelier Treger, Lucerne
The fashion from "Atelier Treger" not only fits, it is fitting. Discover classic outfits for men made to measure or off the rack.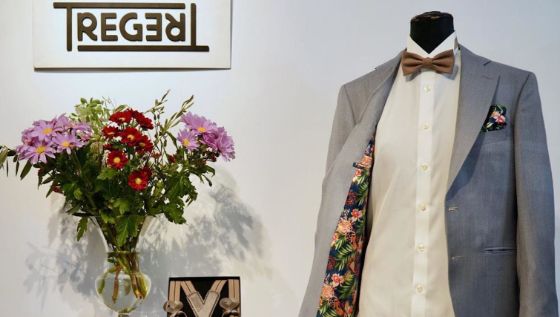 Like a second skin
For twelve years, the "Treger" boutique has been offering handmade suspenders and in-house men's collections inspired by the fashion of the 20s to 50s. Anna De Weerdt and Markus Elmiger combine a fashion store and studio to create a unique little world in their premises at Klosterstrasse 11 in Lucerne. New small collections, models, and suits are made to measure here while you shop. Choose from more than 2,000 high-quality fabric designs and classic, avant-garde or sporty cuts that fit like a second skin in this exceptional setting.
First-class advice
If you are overwhelmed by the choice, Anna and Markus will be happy to advise you. The trained dressmaker Anna has many years of experience with haute couture and an excellent eye for shapes. Markus advises you on suspenders, gilets, jackets, pants, shirts and style in general with just as much knowledge and passion. In addition to suits for business or stylish leisure, you will also find the perfect wedding outfit.