Stechwerk
Customers can find personalized beauty at "Stechwerk" since 2012. Your studio for piercings and tattoos in Basel, Bern, Lucerne, St. Gallen, Winterthur, and Zurich.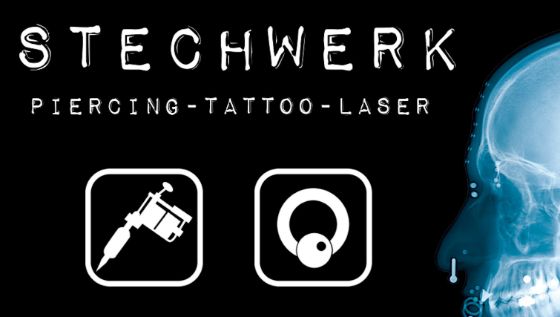 Piercings and jewelry
If you want a piece of jewelry to literally become a part of you, "Stechwerk" is the place to go. Would you like advice on earrings or studs? Or do you want an eye-catcher on your face, belly button or any other part of your body? The experts at "Stechwerk" will explain to you what to expect, inform you about care, and make your very personal wishes come true. Professionalism and the highest standards of hygiene are of course paramount when piercing. In the extensive jewelry range, the largest in Switzerland, you will find all kinds of piercings, from costume jewelry to 18-carat gold jewelry. Also discover beautiful necklaces, bracelets, and freshwater pearls.
When art gets under your skin
A message, a symbol with a special meaning or a prominent work of art: With a bit of courage, your skin becomes the canvas for your personal artwork. Trust and safety are the most important things when you decide to get a tattoo. So take advantage of the free and non-binding consultation at the studios and ask all the questions that come to mind.