passabene app - Coop
Even faster, even easier: With the "passabene" app, you can record your shopping as you go at Coop – and now also pay for them on your smartphone using your American Express Card.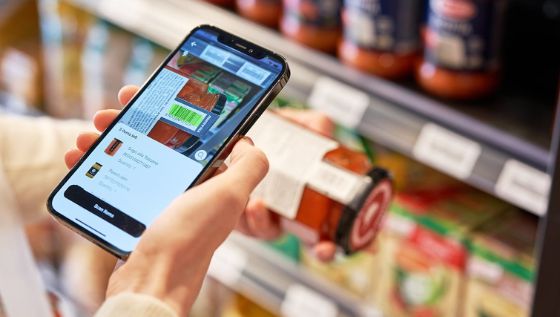 For its 18th birthday
Coop's first self-scanning pilot project started back in 2005, in a supermarket in Frenkendorf. What was a new and unfamiliar shopping experience back then is nothing out of the ordinary 18 years later: You don't waste time queuing at the checkout, can shop more independently, and can now also make mobile payments with your American Express Card using the "passabene" app.
Do it yourself
Self-checkouts already save you a lot of time. However, you have to take all the purchases out of the trolley again and register them before putting them in your own shopping bags. The "passabene" app saves you this last step. You scan each product right away with your smartphone before putting it straight into your own bag. At the checkout, you scan the app's completion code, pay using mobile payment – and you're done. Enjoy the time you gain with self-scanning.