Boda Borg, Rümlang ZH
Solve complicated puzzles, overcome obstacles and save the world in the end: Challenging quests await you and your faithful comrades in the "Boda Borg" rooms in Zurich.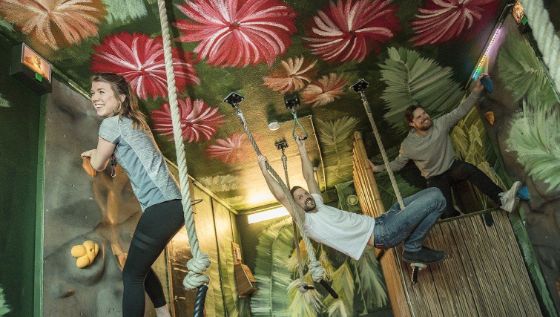 The unexpected and thrills
What exactly can you expect from "Boda Borg"? And what are these quests? You can't describe it, you have to experience it yourself, says "Boda Borg". This much is said, at any rate: If you want to sneak through the mummy's tomb, visit a farm or track down the ghost in a haunted house, you'll need skill, brains and teamwork. Work together on puzzles, experience the unexpected and enjoy the thrill. Fun for adults and children from the age of 7 accompanied by an adult.
Reality gaming
22 individual quests await you over 3,300 m2. Choose which challenge interests you and what you want to try your hand at when you arrive. If you successfully play through all a quest's rooms, you can move on to the next one, as well as if you fail and would rather try something new. During your time at "Boda Borg" you are allowed to try as many quests as you want. Book tickets online for two hours or, if you want to really immerse yourself in the world of reality gaming, a whole day.