Mio Mio Relax, Zürich
Float away from everyday stress in Switzerland's first dry flotation center. 20 minutes of lightness and, on request, personalized infusions provide a better quality of life.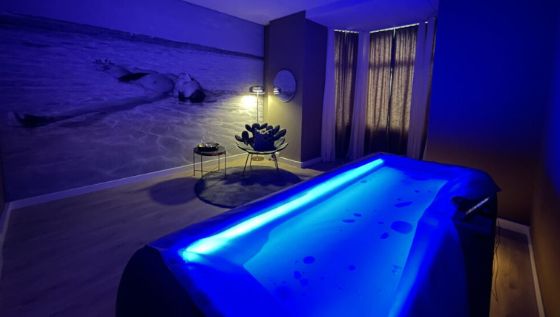 Dry flotation
Have you ever bathed in the Dead Sea or in a spa pool with very high salt content? Then you will know the feeling of floating. In Zurich's District 1, you can experience just that since 2021 – without even getting wet. The special membrane with water underneath it adapts perfectly to your body and carries you as if you are floating. Lighting effects such as twilight and soft music provide a relaxing atmosphere.
The floating experience can be combined with an infusion tailored to your needs: Professionals provide your body with the nutrients it needs intravenously, which is more efficient and lasts longer than with tablets. Benefit from the vitamin booster, the "hangover" infusion or an anti-aging treatment.
Suitable for everyone
Whether it's to relieve stress, escape the daily grind for a short time, or ease tension, dry flotation helps. The floating state supports muscle recovery after sports and injuries, has a positive effect on the cardiovascular system and normalizes blood pressure. Dry flotation is also recommended for expectant mothers, especially towards the end of pregnancy: Backache and the weight of the baby bump disappear as if by magic, giving the spine a well-deserved break.