Schäfer Shop
Order your entire office equipment or a made-to-measure desk online: The "Schäfer Shop" family business makes this possible.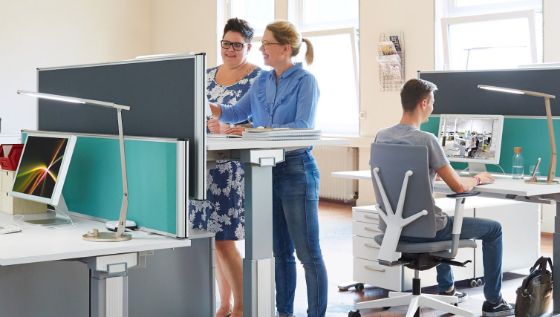 Everything for the office
The family business founded 80 years ago has 880,000 customers in 9 countries. "Schäfer Shop" convinces its customers with a comprehensive range and high-quality products. More than a third of the items come from in-house production. The advantage for you: If you are looking for a special mobile filing cabinet or desk, just contact the sales department. "Schäfer Shop" also produces custom-made special designs for you.
Sustainable logistics
In addition to the quality of the products, "Schäfer Shop" attaches particular importance to fast and uncomplicated delivery. The family-owned company already relied on innovative logistics in the 1950s. Today, sustainability in all areas is also at the heart of the company culture. Emissions are taken into account during production and there are already over 3,000 sustainable items available for purchase. And what customers return does not necessarily end up in the waste. If possible, "Schäfer Shop" employees recondition the products and offer them at a discount in the store.