Klötzli Messerschmiede
If there is one shop that deserves the term "traditional business", it is the "Klötzli Messerschmiede" on Bern's Rathausgasse.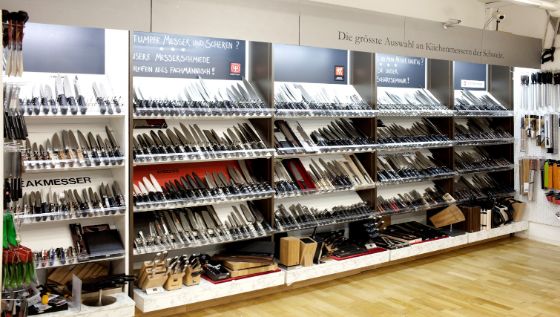 Steel goods handicraft with family tradition
The sixth generation of the Klötzli family, siblings Nina and Samuel, is already taking care of the future of the almost 175-year-old family business.
The long history of the business is also reflected in its product range: You will not only discover handmade knives in all kinds of designs here, but also small kitchen appliances, cutlery, shaving and manicure items and much more.
Are you looking for a good quality Christmas present? You're guaranteed to find what you're looking for here.