Lehner brings the spring
When the crocuses stick their colourful heads out of the ground and the blackbirds chirp at sunrise, the spring awakening is in full swing. So it's high time to prepare your own balcony, terrace and garden accordingly. "Lehner Versand" offers everything you need for this.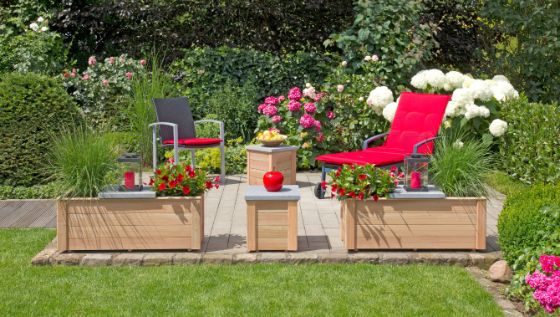 Just being outside after work or on the weekend and soaking up and enjoying nature with all your senses. Spending balmy evenings together with friends and family, firing up the barbecue or simply drinking a glass of wine on the terrace – that's how many people hope spring will be. After the cool and dark months, it is now time to use the energy of the spring sun and get active.
Tidy terrace and beautiful garden
To be able to really relax outside in spring, a little preparation is needed in many places. For a tidy outdoor environment without annoying weeds, it is necessary to get rid of these first; modern devices such as electric weed burners are easy on the back and complete the task reliably and quickly. But also the right work clothes as well as the appropriate equipment for professional plant and garden care can make tidying outdoor spaces much easier.
Own feel-good oasis
For that extra bit of relaxation, we recommend the right furniture for the setting. Whether it's a practical folding lounger, stylish hanging chair or romantic garden swing – depending on your preference, your own balcony or garden area can become a feel-good oasis in no time. When choosing your own garden furniture, you should definitely pay attention to quality to ensure that your new comfortable lounge doesn't just last one season.
More joy of life with your own lounge
Anyone who has a bit more space available and attaches importance to entertaining neighbors and friends or spending a lot of time outdoors with their own family should set up their own garden lounge. "Lehner Versand" offers a multitude of high-quality polypropylene rattan style lounge sets, which give any place a comfortable feel and adapt variably to a whole range of difference spaces. Polypropylene rattan furniture is UV and weather resistant and provides comfortable seating with an ergonomically shaped backrest.
With a bit of preparation, dedication and creativity, we can welcome spring in no time, enjoy the warm evenings at home and in the fresh air, and look forward to a long summer with lots of sunshine and sociable moments outdoors.
Springtime with "Lehner Versand"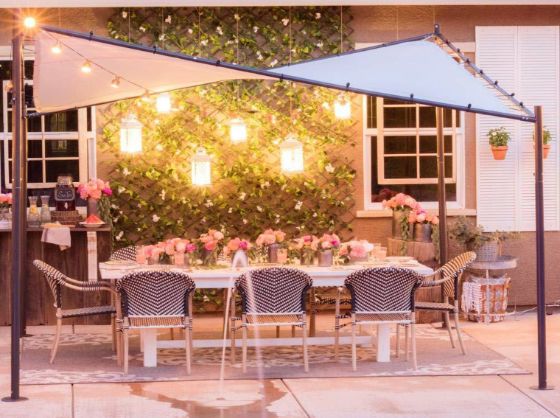 Cosy evening hours
Spending the warm evening hours together with friends and family, firing up the barbecue or simply drinking a glass of wine on the terrace - this is how many people wish for the upcoming spring.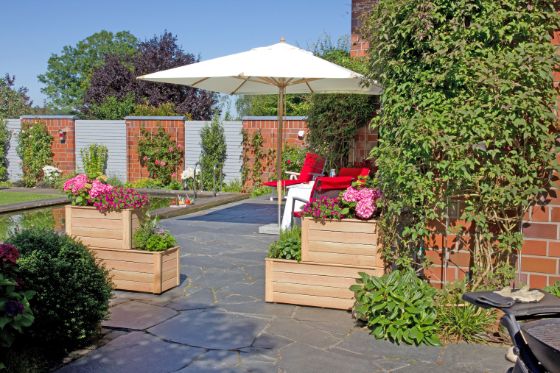 Lounge-Sets
"Lehner Versand" offers a variety of high-quality lounge sets made of polypropylene in rattan style, which give any place a feel-good atmosphere.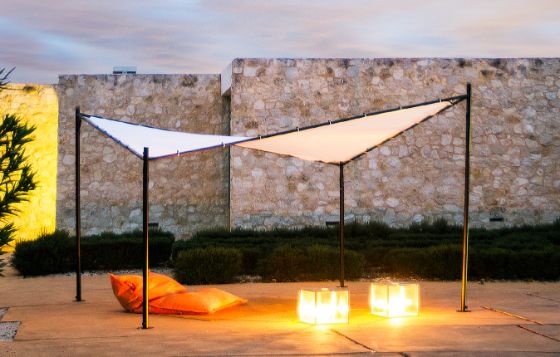 Oasis of well-being
Depending on your preferences, your own balcony or garden area can become an oasis of well-being in no time at all. Visit the "Lehner Versand" online shop and put together your oasis just the way you like it.