Publibike
As the company with the largest bike-sharing network in Switzerland, PubliBike not only offers benefits for the planet, but is also the ideal complement to private or public transport.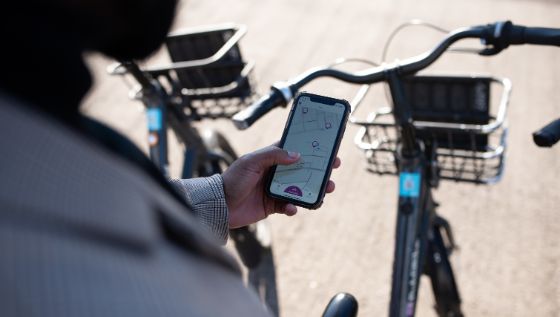 Benefit from a 20% discount on two subscriptions!
Validity: 01.07. - 31.12.2023
Offer:
B-Fit with annual fee (CHF 79.20/year instead of CHF 99.-. The first 30 minutes per route by bike are included, CHF 3.50 for the first 30 minutes per route by e-bike).
Promocode: AMEXFIT23
B-Quick without annual fee (CHF 2.80 (bike) and CHF 4.40 (e-bike) for the first 30 minutes per route).
Promocode: AMEXQUICK23
Conditions:
Log in at www.publibike.ch or via the PubliBike app and enter the promotional code in the field provided. Then enter your personal data and your means of payment to complete the registration.
You can rent up to 5 bikes at the same time. From the 2nd bike on, the B-Quick rate applies.
The terms and conditions of our partner apply.
Contact:
Phone: +41 32 501 40 16