The Sage - Vegan and conscious living
Notebooks, soap and baking tins have little in common – unless they come from "the sage" range. Because the online store exclusively offers vegan and sustainable products.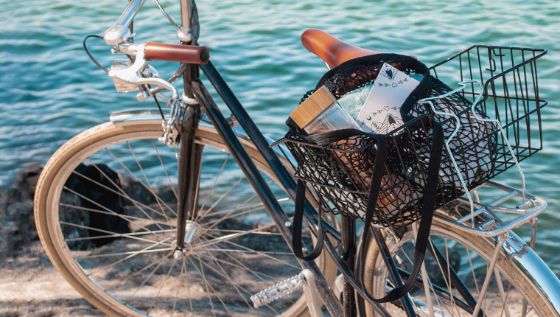 Not just a vegetarian diet, but a vegan diet – that's what more and more consumers are opting for. While some avoid animal products altogether, others make a point of ensuring that certain foods they consume are vegan. After all, why should there be additives from animals in bread or wine, for example? The steadily and quickly growing range on offer is pleasing for anyone who wants to buy vegan food.
Indulgence instead of abstinence
Meat substitute products, for example, have evolved greatly in recent years. What people were rather hesitant to put on the barbecue some time ago are now delicious foods that often even do not contain any additives at all. Abstinence becomes indulgence with vegan burgers, kebabs and plant-based "meat" cut into strips. But it's not just food that contains animal products. Anyone who lives a completely vegan lifestyle, for example, also abstains from shoes, belts and bags made of leather and chooses a winter jacket with artificial fur collar. Here, too, the alternatives are now so good that it is almost impossible to tell the difference – an advantage that sometimes also proves to be a challenge. After all, it is often no longer so easy to determine what a product is actually made of when shopping.
Sustainable and low waste
If you want to know exactly what you're buying, online stores like "the sage" are your best bet. Whether you want fragrant soap for your bathroom or want to re-equip your kitchen – "the sage" range is 100% vegan. Many of the products also support a conscious shift to more sustainable living, such as reusable silicone freezer bags or shampoo with no silicones, microplastics and palm oil.
Reducing waste generated by packaging is closely related to the topic of sustainability – especially with online shopping. True to the low waste approach, "the sage" therefore does not use any plastic at all but instead as much second-hand shipping material as possible. Many other materials offer themselves as alternatives and can be recycled much more easily. Polluting the environment less as a result.
Mindful living
However, mindful living is not only about the environment, but also about ourselves. "the sage" reminds you to take care of your own needs as well with delicious snacks, fragrant bath salts, and various teas. Take a breather now and then, go for a walk outdoors or savor a piece of chocolate mindfully – so life doesn't just simply pass you by.