Spielkiste Schweiz AG
...with headquarters in Tenniken BL, has been a successful family business for more than 35 years, which currently operates retail stores at 13 locations. THE address for high-quality toys, trend articles and expert advice in German-speaking Switzerland.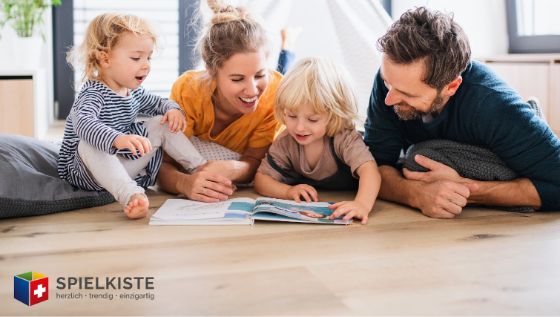 Benefit from CHF 20.- cashback
Validity: 15.09. - 15.12.2023
Offer:
Be it high-quality toys made of wood, be it kites & wind chimes, be it musical instruments, puzzles or toys for handicrafts and creative living - at Spielkiste every child's heart beats faster.
For purchases of CHF 100.- or more, you will receive a Spielkiste gift card worth CHF 20.- as cashback. You can then redeem this voucher directly with your next purchase.
Discover the hearty, trendy and unique selection of toys today and put a smile on your children's faces.
Conditions:
You can redeem this voucher in one of the thirteen stores as well as in the online store.
If you order in the online store, you will receive the voucher with the delivery.
If you would like to take advantage of this offer in one of the stores, speak to the staff at the checkout about it, show your American Express card and after payment the gift card will be handed over to you.
The offer is only valid when paying with your American Express Card.
The partner's terms and conditions of purchase apply.