Hôtel des Trois Couronnes
The Trois Couronnes Hotel***** is a peaceful haven that combines beauty, relaxation and discovery.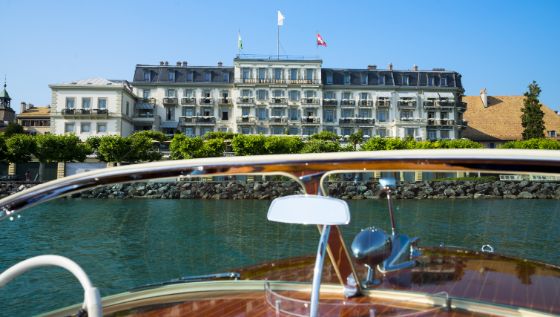 Situated in the heart of the Swiss Riviera
Validity: 15.12.2022 - 30.04.2023
Offer:
It is comprised of 71 luminous rooms – including 25 Executive suites and Junior suites, a restaurant and the Puressens Spa. Being ideally situated in the heart of the Swiss Riviera, in Vevey, the hotel affords breathtaking views of Lake Geneva and the Alps.
Included in the offer:
one night
one dinner
breakfast
free parking
Access to the spa and 20% on 50min massages
Conditions:
The offer is bookable online only, according to availability at the time of booking. For more information you contact the reservation department of the hotel.
To receive this offer, purchase must be charged in full to any American Express® Card.
This offer may not be combined with other deals and special prices.
The partner's general terms and conditions apply.
The rate does not include tax.
Contact:
Tel.: +41 21 923 32 00
Mail: info@hoteltroiscouronnes.ch